Once again, I say if you want to use ALL the photos, just use 'em.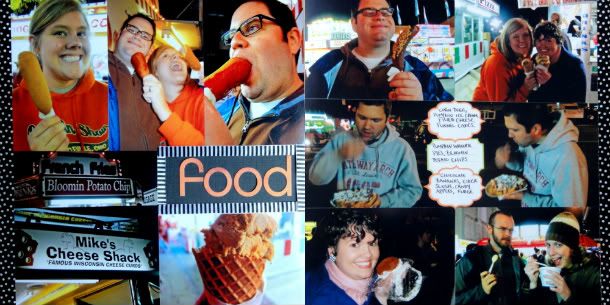 Here, I fit 12 4x6 photos on a double-page layout, and the only cropping I did was to overlap and shorten up the two pictures on the bottom left to make them fit and hide their wasted space. I ended up adding the polka dot
Smash Tape
to the sides because the Snapfish lab cut all my photos just shy of six inches and there was excess room on the page, but I like how it turned out, so I don't have to be mad at them after all.
I've been a little obsessed with decorative label stickers lately, because they're pretty, inexpensive, and such an easy way to add some journaling to a page. These came from a package I found in the stationery section at Target in a package for about $2.50
(Note: If archival scrapbooking is important to you, you'll probably want to stick with labels made by scrapbook supply manufacturers. I don't take acid-free scrapbooking as seriously as I used to, though. I won't be heartbroken if my albums don't last 500-1000 years, as long as they're around for me to enjoy until I'm old and gray.)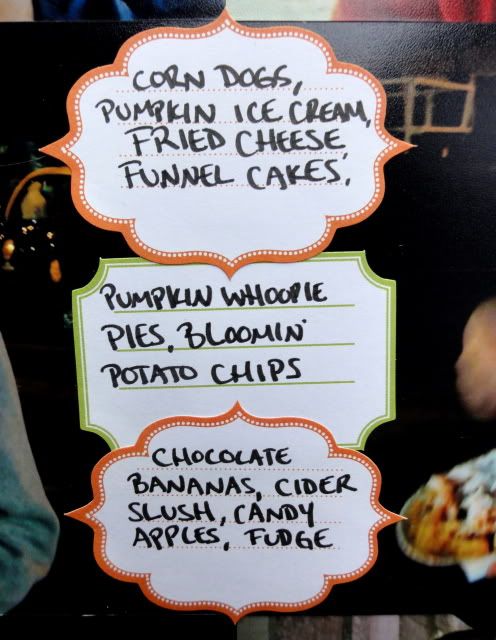 Supplies Used:
Ribbon: American Crafts
Decorative Tape: K & Co.
Letter Stickers: Basic Grey
Adhesive Labels: Target